Let's not waste any time – I'm putting the best part first:
Here's what's great about Shopify
It's hands-off, which means you can just sign up and an e-commerce store is ready and launched for you. Boom. You're done.
You don't have to deal with any of the instalation or heavylifting. Shopify does all the work for you.
However, you get a really good shop that's as good as everyone else has.
You get reliable and fast support.
You're free to go read a book or enjoy the weather. Everything just works, for all your customers and all their devices.
Here's what's great about WooCommerce
You are in full control of your e-commerce store, for better or worse.
You have access to an incredible amount of designs and plugins that will let you customize and extend your shop's functionality.
You can spend a few hours setting up everything yourself, or you can pay someone to do it.
It's pretty affordable, so you can start a shop for less than with Shopify (but you have to do the heavy lifting).
You have the ability to see your store's performance from month to month using graphs and stats in your Dashboard, or you can track Woocommerce store essential metrics without going to WooCommerce dashboard.
And basically that's all the info you need to make a sound decision. I'll just a few more points:
WooCommerce uses WordPress which is great.
WordPress powers about a third of the entire internet. It's as popular as it gets. People like it because you can use it to do a bunch of stuff. You can run a blog, sure, but these days it's mostly used to build ENTIRE websites from scratch. It's that powerful. But it's also really beginner friendly. If you haven't ever touched any website before, getting started with WordPress first is the best idea you could ever have. There's a lot of tutorials, it's well documented, and probably the easiest to get started with (Ghost is *the* easiest, but it's not as powerful). This doesn't mean WordPress is easy, but it's the easiest way to start from scratch.
Plugins are a pretty big deal. They change how your WordPress site works by adding more functionality. And there's a lot of them. From anything to everything, there's probably a WordPress plugin for that.
Premuim WordPress themes are a great way to change how your WordPress website looks. Think of it like changing protection masks for your phone. And thankfully there's hundreds of thousands of them available for free and for purchase.
There's a huge community of developers around WP. Basically, there's always a willing developer somewhere out there who will customise a WordPress website for you.
Finally, if you want to start selling something without investing thousands of currencies into your inventory and what not, you can! WordPress has a lot of great ecommerce plugins that process payments for you, and a lot of shop themes that make your website look like an online shop!
WordPress' code is open source and completely free. You can download it, change it, do what you want with it. But you still need to pay for hosting and a domain name.
Themes I'd recommend you use with WooCommerce:
There's already a sea of beautiful themes you can use to power your online shop. We made a few top notch premuim WordPress themes that are ideal for your shop.
Unid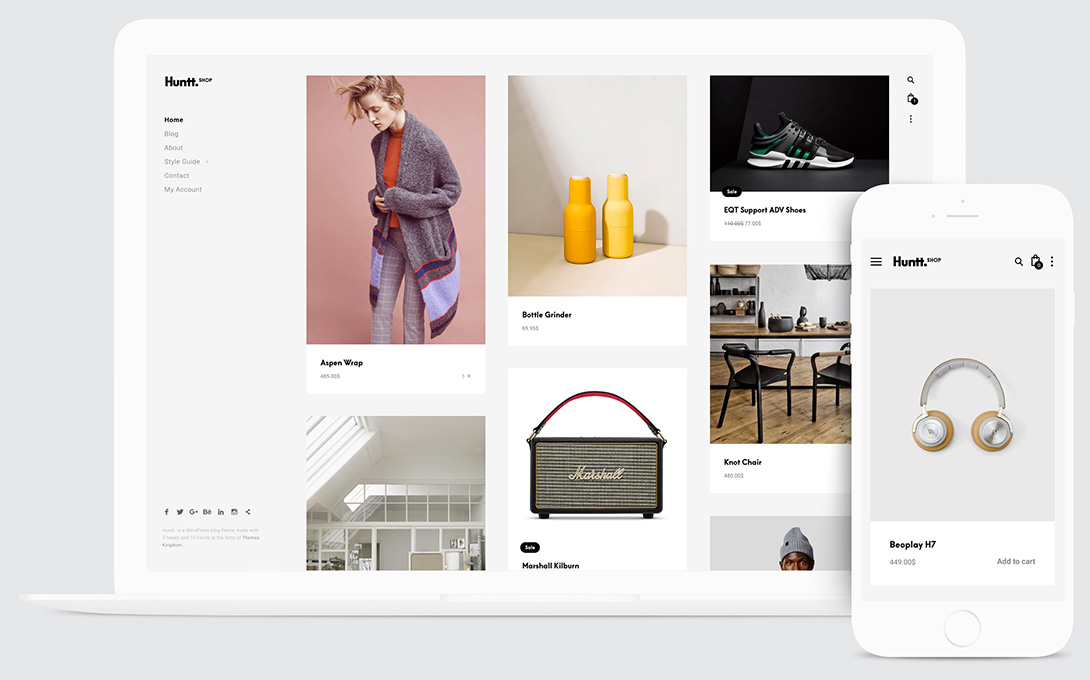 Unid is the culmination of our focus on turning our best selling theme into an ecommerce powerhouse. It's fresh, minimal, and great for displaying an eclectic collection of products.
Phenomena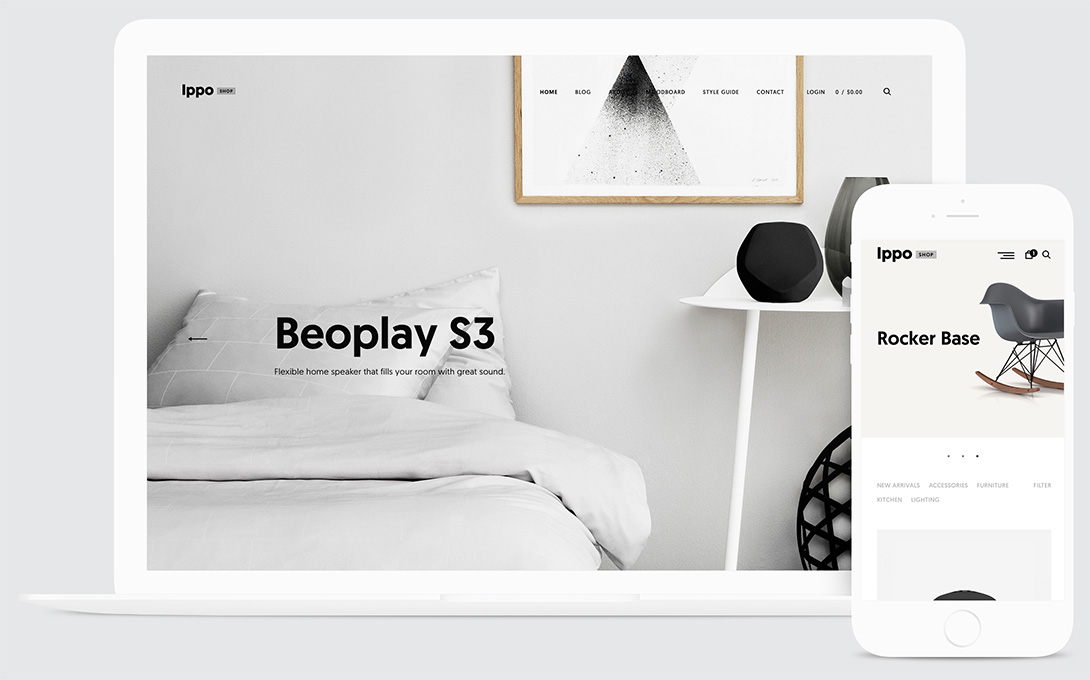 Phenomena is a contemporary take on ecommerce. It features full screen photography and really lets you play with brand storytelling.
Goodz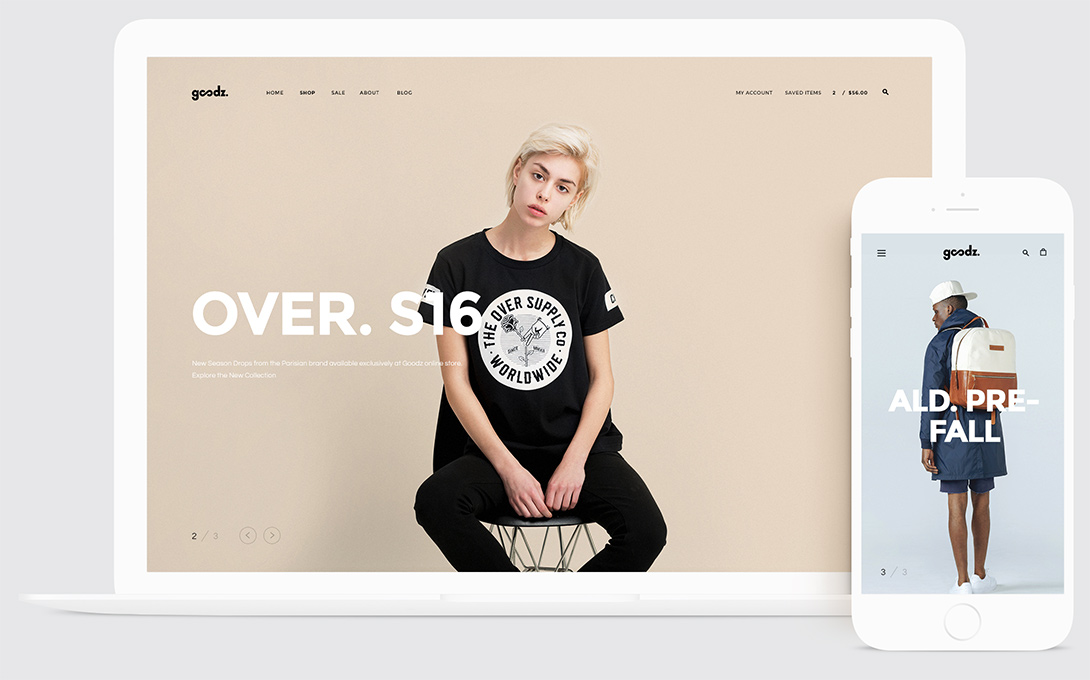 Goodz is the first ecommerce theme we made, and it's being used by some of the cutest indie shops around, like Boomerang Stories. It's great for fashion editorials coupled with product features.