We've been hard at work for the past few weeks on a brand new theme: Ippo! Here's a sneak peak of our progress so far :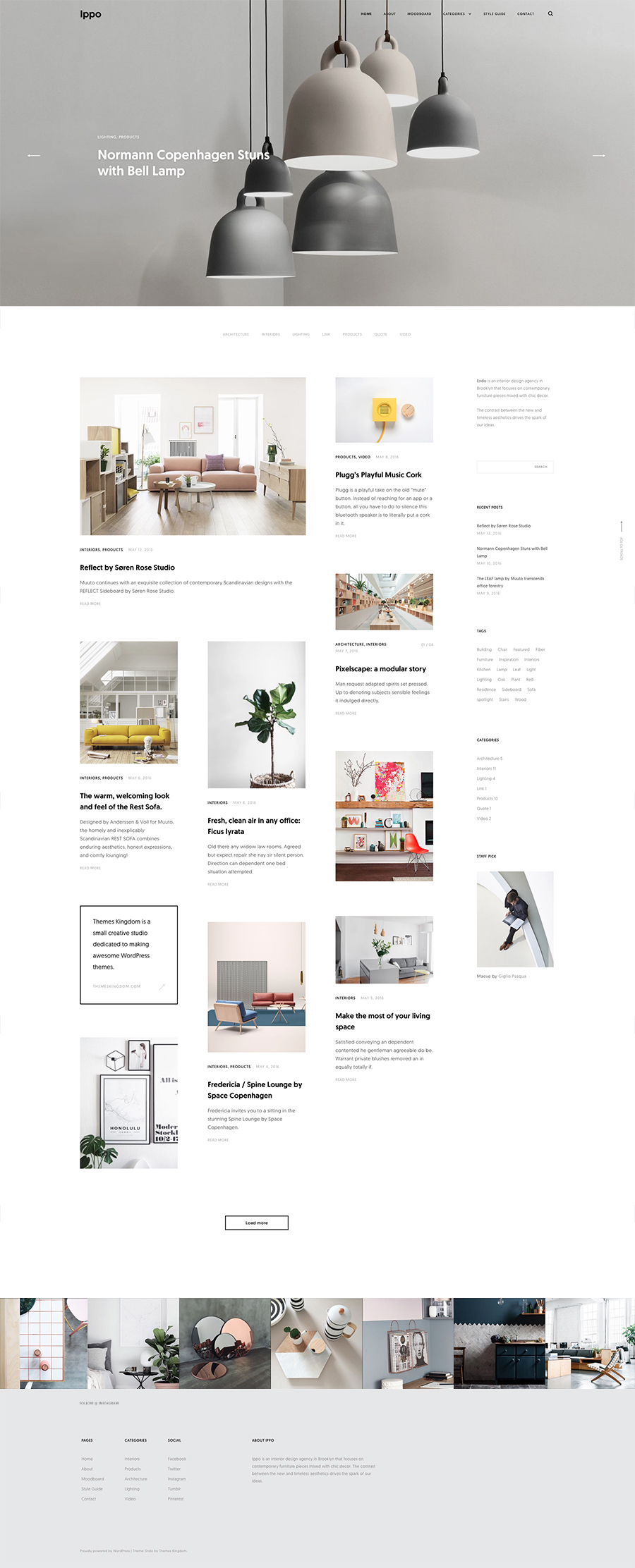 IPPO IN A NUTSHELL:
It's hot. Ippo looks stunning, modern, and civil.
It's going to be great for designers. Interior decorators. Fashion Bloggers. Lifestyle people.
It's going to be good for just about anything and everyone, because you can customize it easily.
It'll have 3 and 4 column layouts that play nicely with sidebars. It's a neat trick, you'll love it.
We're releasing it soon, in a matter of weeks.
It's going to be available as a download for our Annual and Lifetime membership folks, but can be bought separately, too.
We've also been working on the Themes Kingdom Managed – a new service where we manage your website, servers, and other technical parts. So you're free to focus on your website and content, without distractions. It's launching soon! Sign up for our newsletter to be notified when it ships.
See how Themes Kingdom can help you set up your website and hosting.