Crunchy and crisp on the outside, sweet and tender on the inside: meet Appetite, our newest theme.
Appetite is as delightful and clean as the very kitchen it's meant to promote. Here's a few people that will love Appetite:
Foodie blogger: you will love the way Appetite's storytelling tools let you write reviews and your experiences. Be they about the best craft beer in town, or the latest indie deli pop-up shop.
Chef: your recipes are easily searchable, with an added focus on gorgeous photos. You can guide readers through your process with elegant typography and lots of white space.
Restaurant manager: your restaurant's branding can be easily applied – letting you have a new website up and running in minutes.
It's going to be released in the coming weeks – sign up for our newsletter to be notified. In the meantime, enjoy a few delicious screenshots of the work in progress: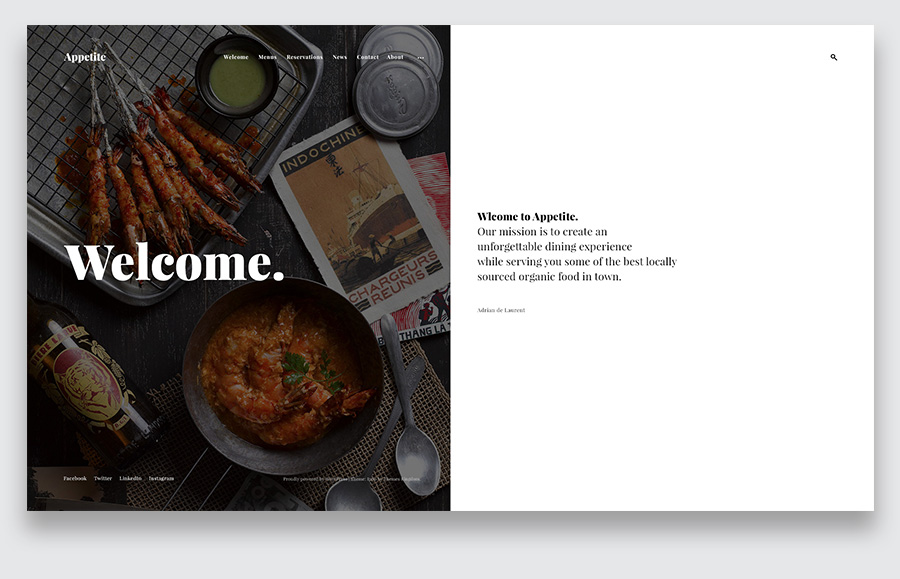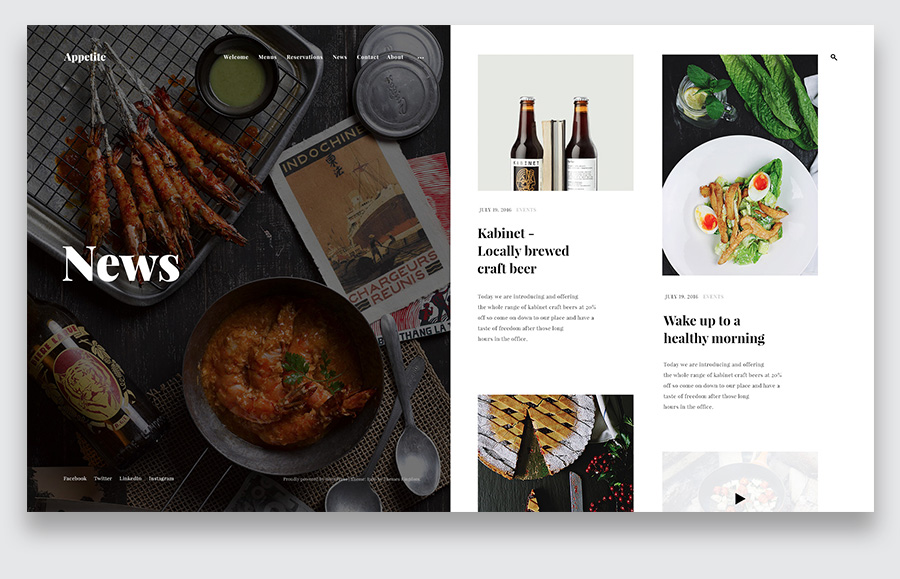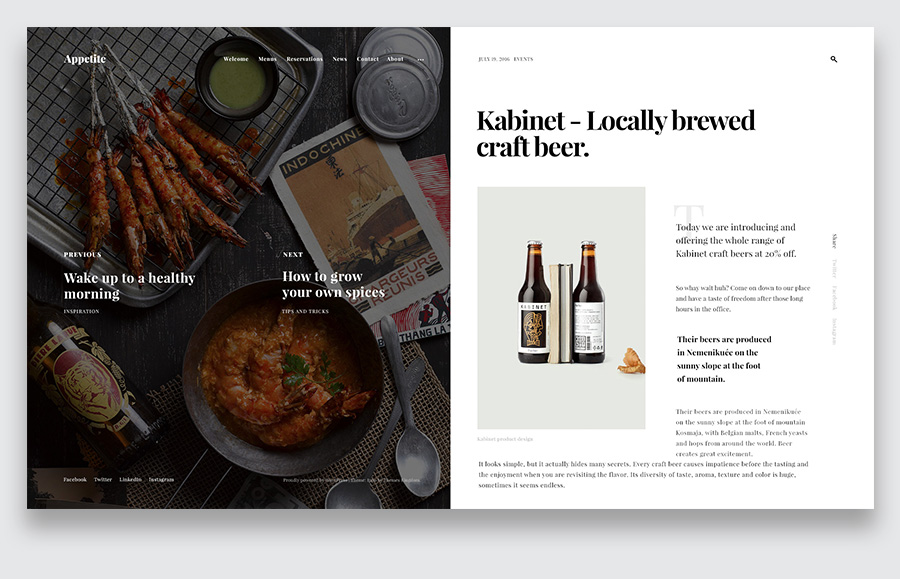 Help! I need a new website for my restaurant!
No problem. Read our guide on restaurant websites to find out how to setup your own! From domains, to hosting, to WordPress to themes, you'll be a master at setting up and maintaining your restaurant's site.