Meet Resonant, our newest theme in progress.
Resonant is clean, modern, stylish. Made for websites with an attitude, Resonant is ideal for editorials, fashion blogs, portfolios, artists, and shops. It's coming soon.
In other news, we're also trying to simplify Dwell – our other upcoming theme – in terms of plugins. What we usually do for every theme is that we include around seven of our own, specially developed plugins. But this time with Dwell we'd like to use Jetpack. It will let us rely on one plugin instead of seven, which should speed up Dwell and make it more reliable (and easier for us to quickly update). We'll talk more about this at launch, but for now make sure you've registered for an account over at WordPress.com – because you'll need it to use Jetpack. Dwell should be landing sometime next week.
In the meantime, here's what the news page looks like in Resonant: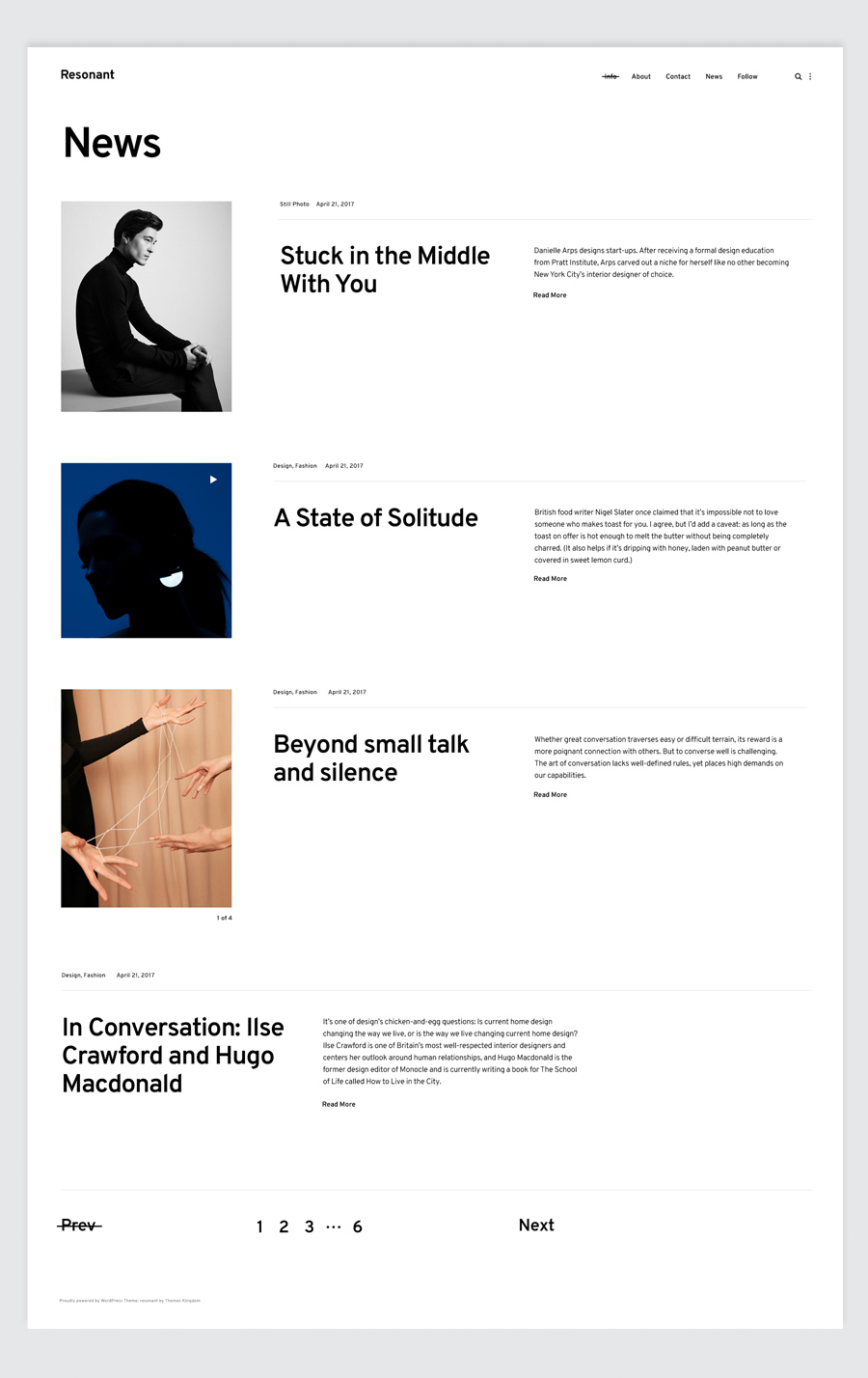 And here's how a post looks like in Resonant.