When it comes to running your own online business and making a living online, the best way to do so is to create a blog. It has been for a long time, and shows no real signs of slowing down or stopping. In the world of food blogging, for example, you have so much competition that you need to use your infectious personality, your passion for food and your desire to create high-quality, enjoyable to read information to your advantage. How, though, do you do that? How can you make money food blogging?
Increasing blog traffic
Start off by doing yourself a favor and look at how to best improve your blog traffic. Without visitors, you have no mean of making money so we should definitely make improving this part of your blog our #1 priority. To do that, we recommend that you set up an About page; a fine part of any good blog worth reading. In this page, it should explain your primary mission and give a bit of personal information about you – sell yourself and your expertise!
Also, set up time every day to comment on other food blogs to build engagement and start a discussion in a positive way. This can be a great way to help increase traffic as you start being seen in the wider food community, raising your overall appeal.
Get the Easy Recipe and Recipe Schema plug-ins for WordPress, and also the Testina WordPress theme. These will make it an absolute piece of cake to help you increase your blog traffic thanks to easy posting and a clean, slick design.
Add in the regular use of social media like Pinterest, Facebook and Instagram, as well as posting your own recipes on Foodgawker, and you'll begin to see gradual but prominent spikes in traffic.
Display advertising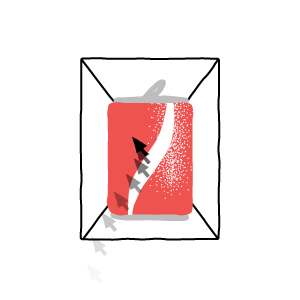 Next, you need to pay close attention to advertising on your blog.
Start off by getting access to Google AdSense – the largest ad network in the world that gives you the chance to make a bit of extra income from your blog through persuasive ads on spaces of your website. Choose colors that match up with your blog and make sure it blends into the overall imagery of the site.
Also, make sure the position of the ads is visible without being on the foreground – keep it as a side-portion of the site, never too prominent. Since you get paid per click or view, you want it to be seen without it being too overbearing to the reader.
Display advertising is vital if you want to make money blogging for the long-term.
Sponsored posts
Another excellent way to boost blog traffic and make money food blogging is to invest in some sponsored posts. Instead of linking to your own related content at the end of a post to promote your own work, you are promoting and sponsoring for someone else. Whether this is through affiliate marketing programs to sponsor good quality equipment, items and/or ingredients or you are looking to sponsor with a company directly that you have struck a deal with, sponsored posts are vital to your long-term improvement and credibility as a blog.
Work with other brands to help make up a clear pathway to success – you will be much more likely to forge good networking relationships when doing so. Instead of linking all of your own content, you can use posts to help advertise high-quality equipment on sale, to promote the best appliances or even to help people find good recipe books and guides.
Affiliate marketing
Affiliate marketing is one of the most powerful ways to help boost your blog income, and it comes from the same ideas as the above. You simply need to link products on your website, and then if someone clicks on that link and buys the product through the seller, you get paid for bringing that person to them in the first place.
You get an agreed upon commission, and it can be as simple as a quick throwaway promotion. When talking about dicing up veg real thin, for example, you could promote a set of knives that you like using yourself. Just make sure you only promote products you can vouch for; your blog has to be seen as a place that recommends quality.
Promote these links organically, finding high-quality items through Amazon Associated, Sovrn and Google AdSense to help you build up a nice little income.
Sell your own goods
Thanks to self-publishing sites that make it easy to make custom mugs, equipment, cutlery, fridge magnets, t-shirts etc. you can easily turn to selling your own goods when it comes to proper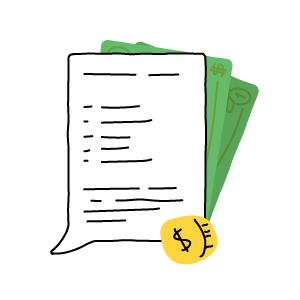 organization.
Of course, in a more food-specific manner, you could promote useful items like cookbooks, meal plans, fitness regimes, fact books and all manner of other useful food-based content. Make your own products and sell them for the profit alongside sponsored agreements and affiliate marketing.
Using the ideas that we have mentioned above, you should now see how to make money food blogging. Food blogging is a lucrative industry if you do it right, if you have your own niche and if you specialize your content using the ideas above. Do that, and you will be much more likely to see a positive income stream come alive thanks to your blogging. It's not easy, but the rewards are worth all the effort.
You will find that putting in the time now will allow you to quite quickly improve blog traffic and make it easier for you to start making a noticeable increase on your income through the work that is going into your blog. While nothing worth doing is easy, running a successful food blog that can make you a plausible income is today easier than it might sound.