Crack open the champagne: we made a new theme, Goodz!
Goodz is every online shop's dream. We made it fast, beautiful, and simple.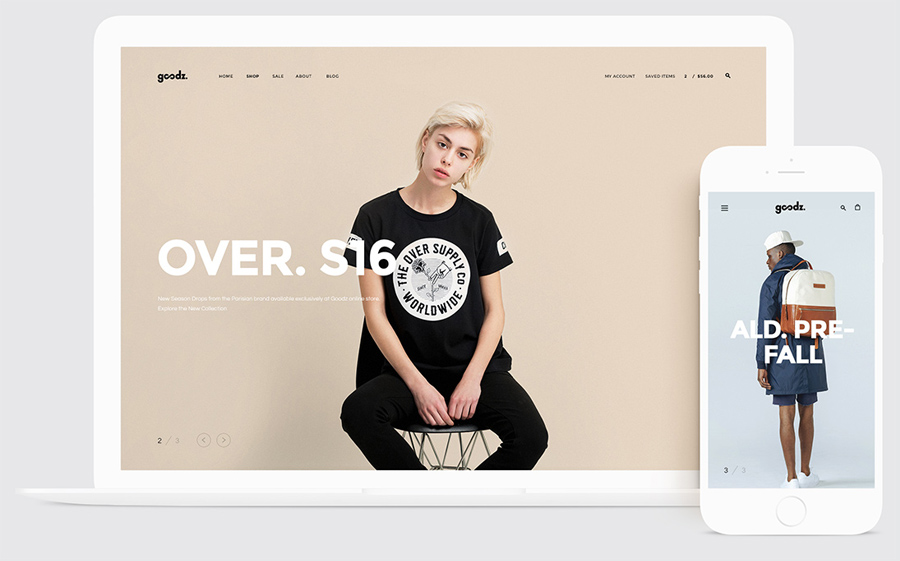 Our goal was to create the best possible online shopping experience based on WordPress.
Shaped by our experience with OVER Clothing, we created Goodz to solve a lot of the problems our customers and we had. Especially with navigation, images, the checkout experience and more.
Get Goodz at 20% off!
We're running a limited launch sale! Get 20% off when you buy Goodz until April 13th! Just use the discount code "goodz20" at checkout.
As always, feel free to give us feedback at info@themeskingdom.com or on Facebook or Twitter.
We hope you like it! 🙂