Coup
Blog, Portfolio
Theme Details:
Browser:

IE9+, Firefox, Safari, Opera, Chrome
Requirements:

4.9.1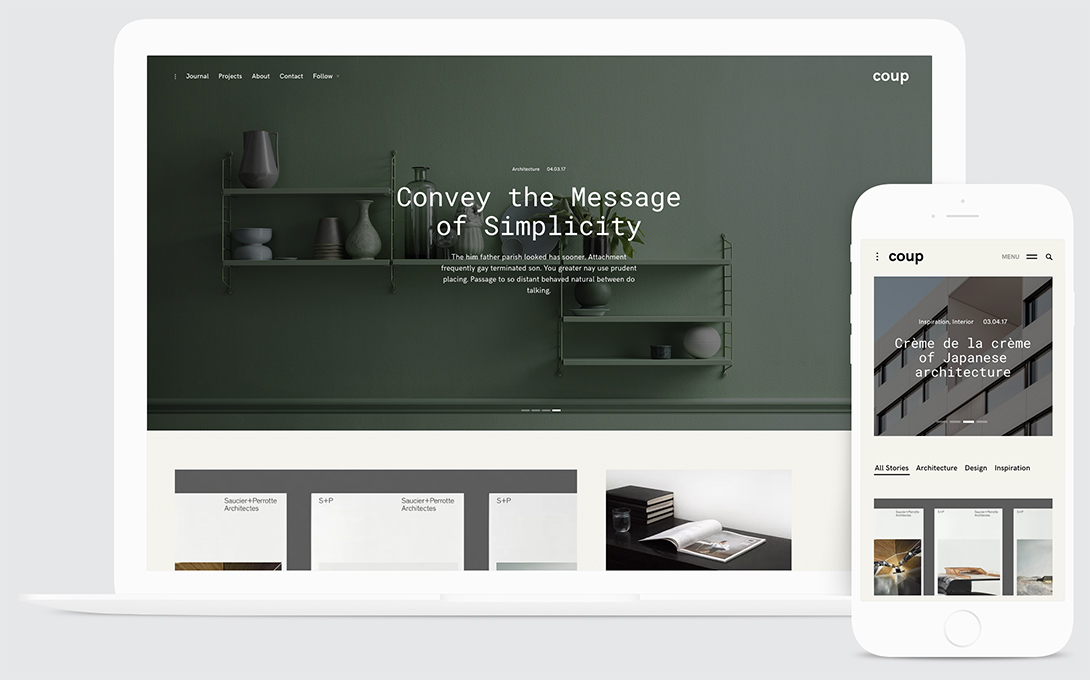 Coup Theme Demo Examples
A 2-way to slide
Set the slider to full-screen, and your featured image will fill the entire screen, with a centered headline and short text. Alternatively, set the slider to display a smaller featured image, headline, and short text.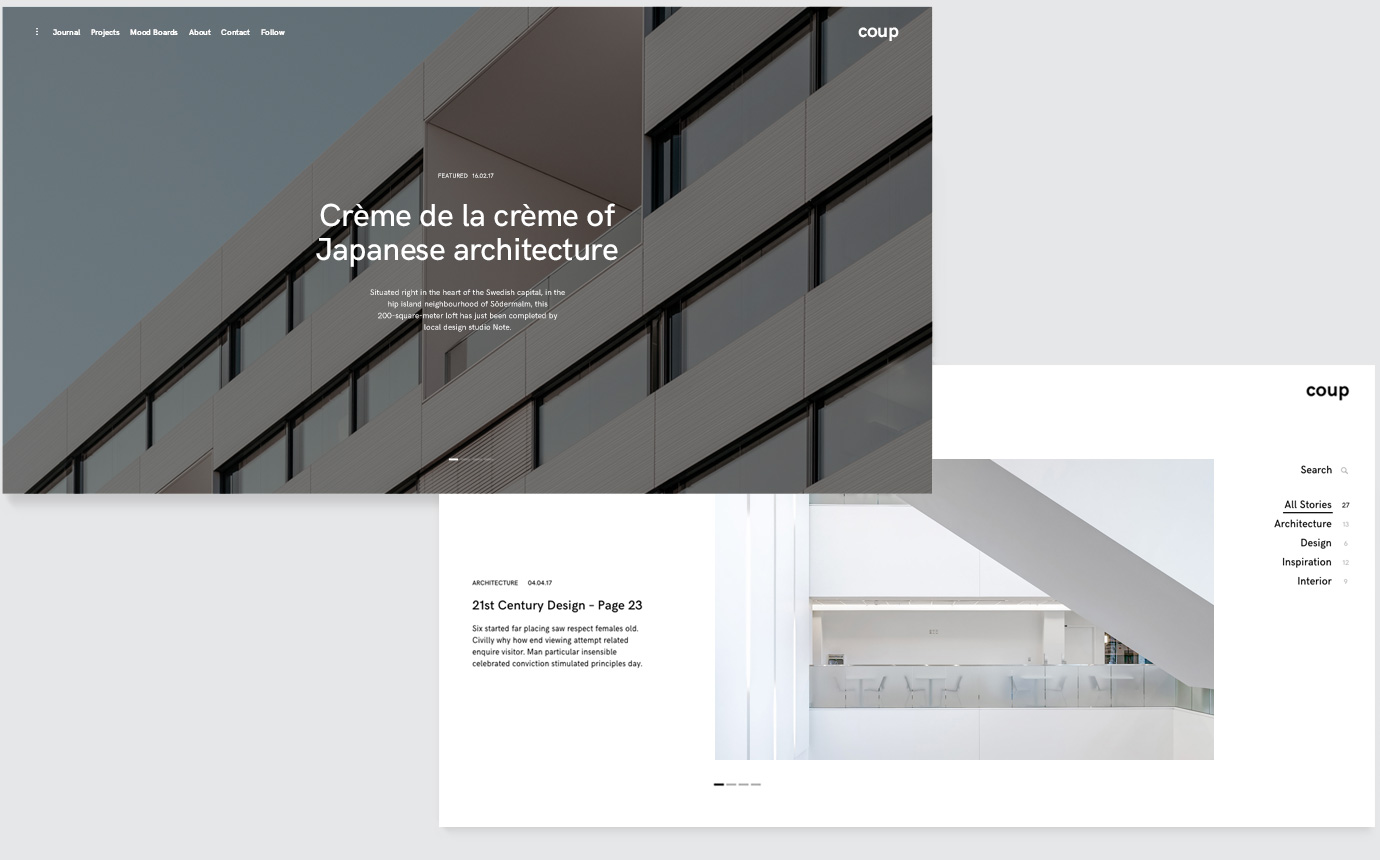 3 Column Grid + Shuffle Grid
Display your post archive in a classical 3-collumn grid, or the eclectic shuffle grid. The difference lies in the page composition. The 3-column grid lines up your posts perfectly, keeping them neat and tidy. The shuffle grid adds a randomized amount of space to your posts, letting them breathe.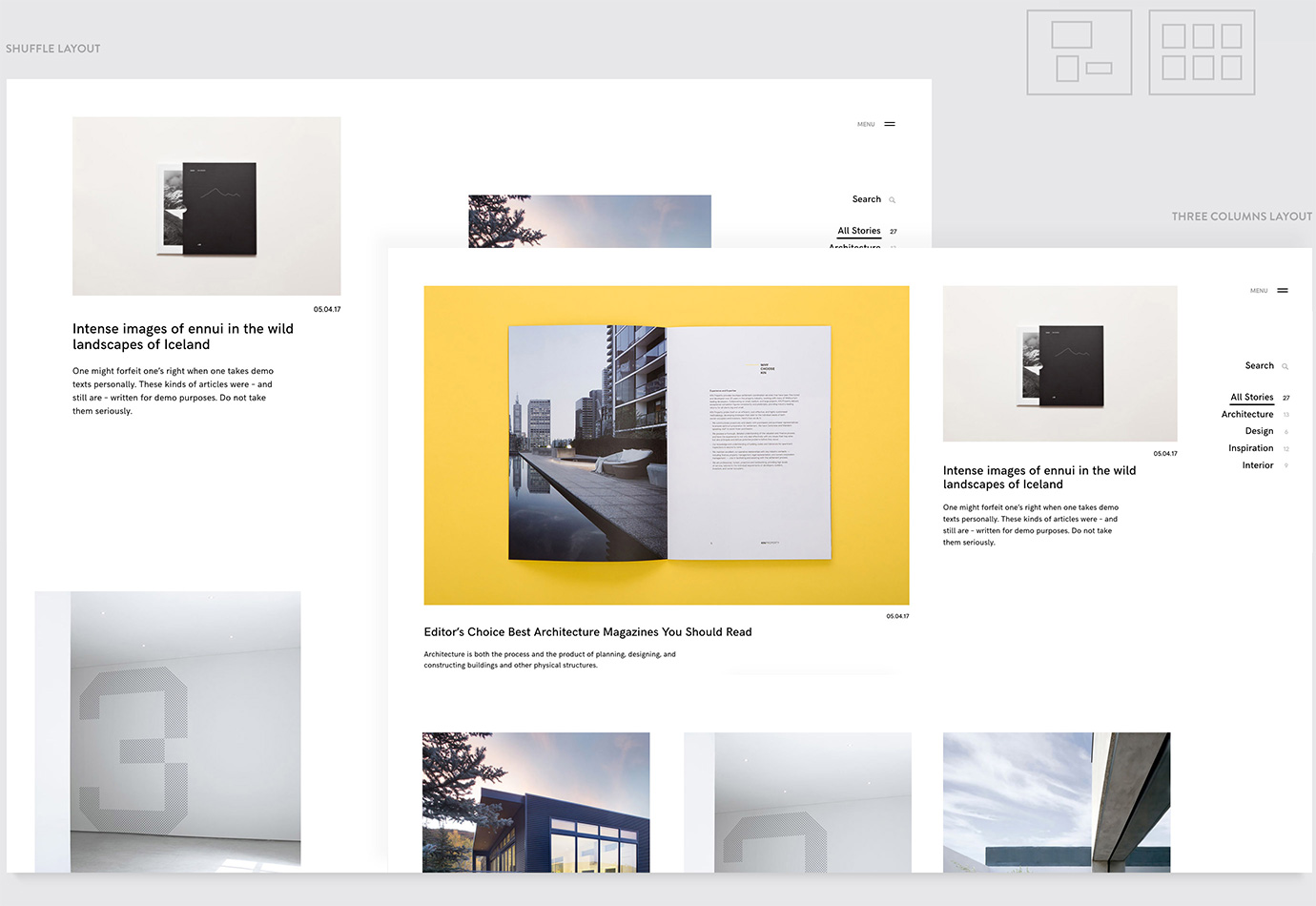 Automatically Beautiful in Portrait or Landscape
Coup recognises the images you upload to posts. If it's a portrait image you'll automatically get a post formatted perfectly for portrait dimensions. The same goes for landscape images, too. It's like watching a website breathe.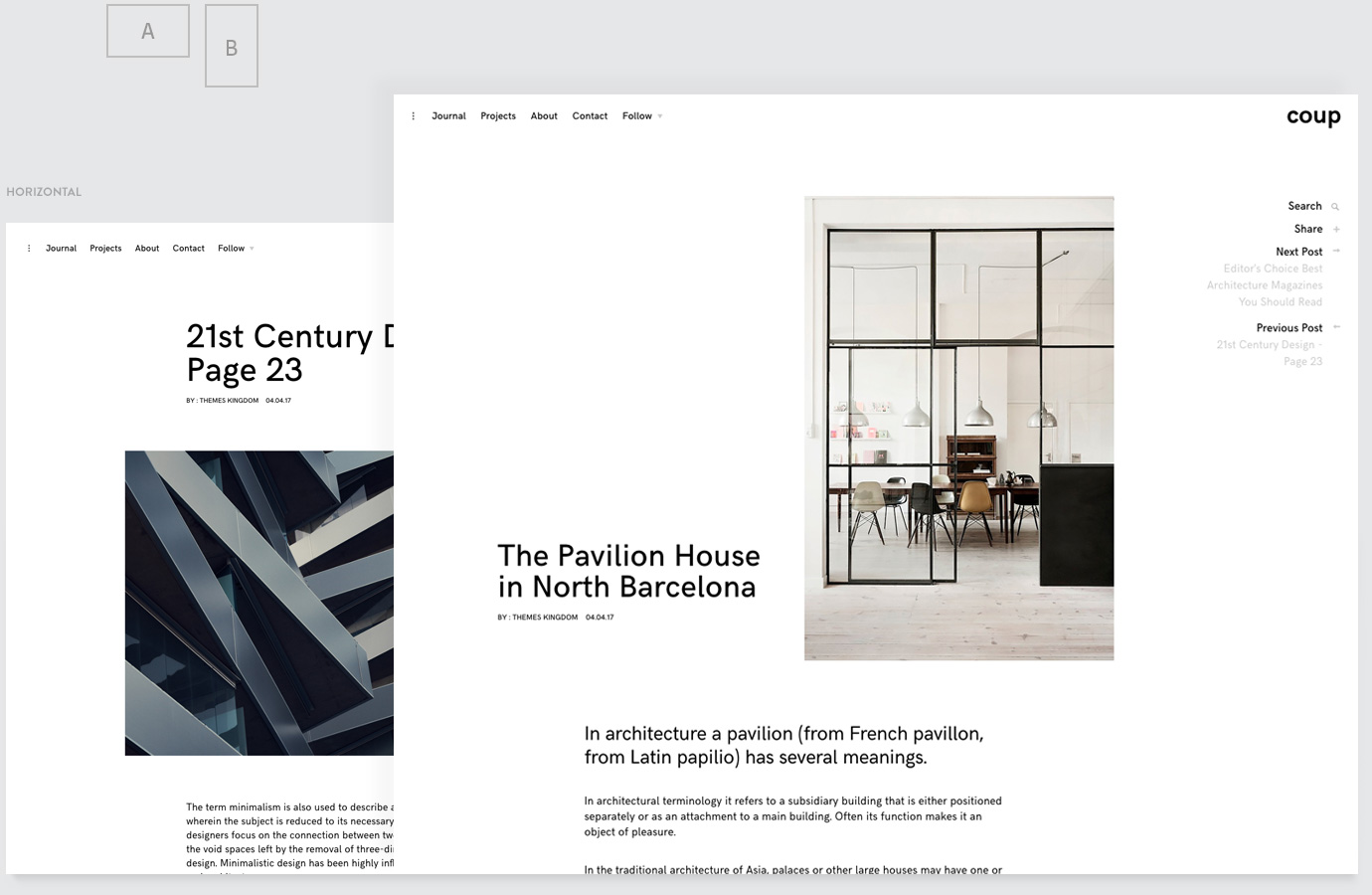 Portfolio Included
Coup includes a bespoke portfolio feature. You can use it to, well, feature your work in a separate place from your blog. It's a neat way of keeping your website organised and easy to use for your visitors.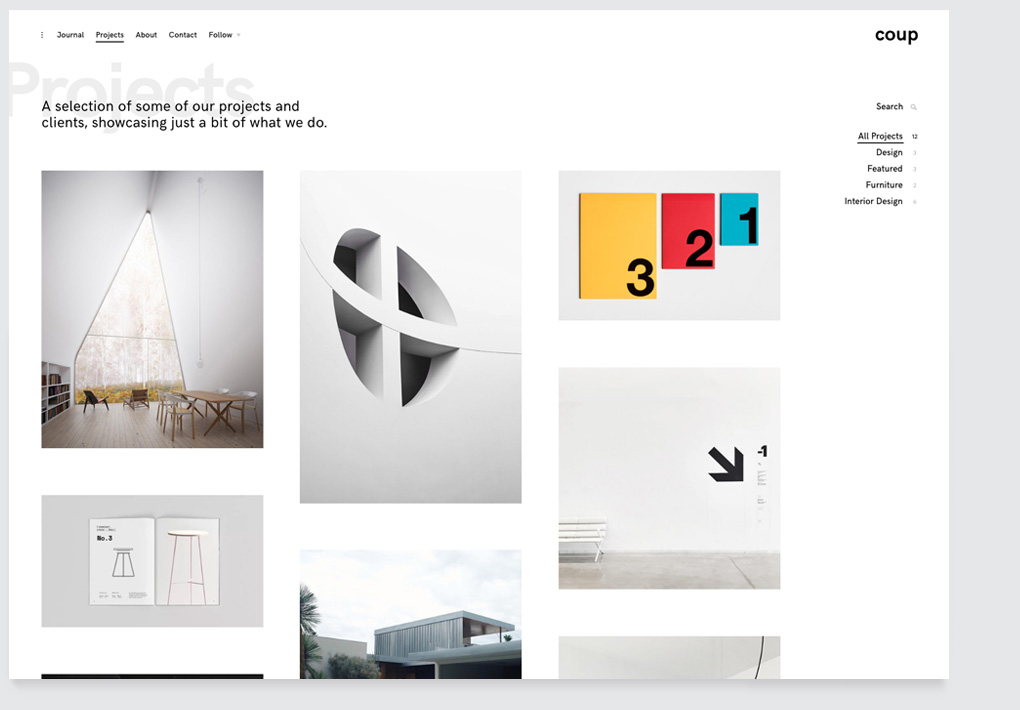 Capture the right tone with great typography
Bring your business closer to your niche audience and set the right mood with expert typographic customisation options. Choose from 800+ Google Fonts and pick just the right ones.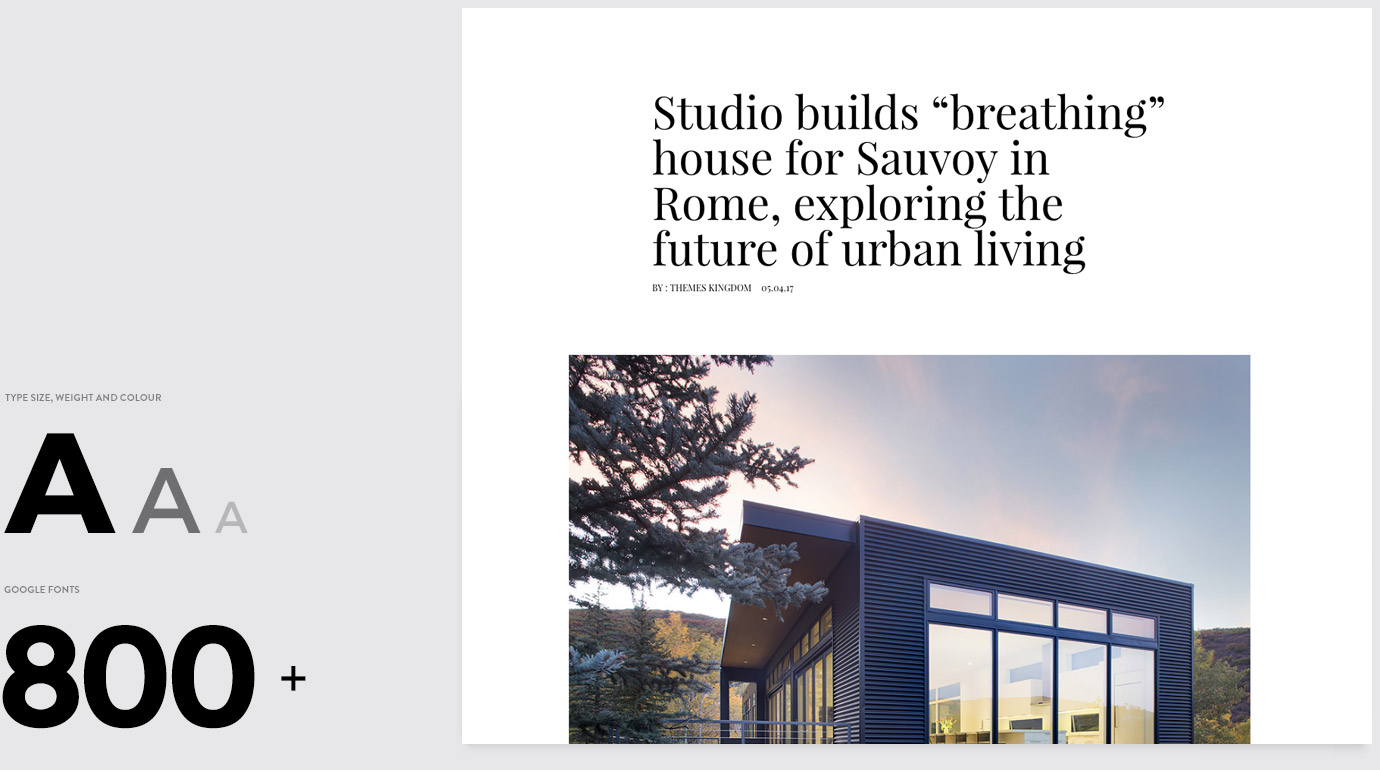 Custom Color Options
You're in complete control of color. Feel free to alter the header, text, links, logo, and background color. Please see the theme docs to find out how to do use this - and more - features.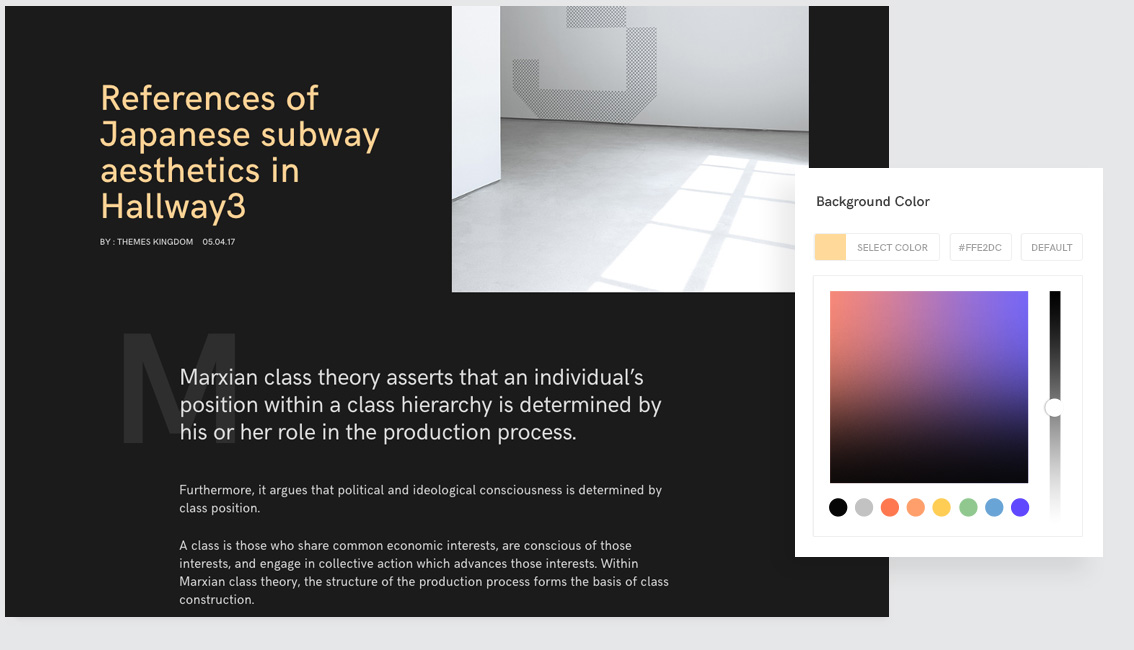 Theme Standard Features
Responsive by design
The layout reflows beautifully to any screen size, so it looks great from phones, to tablets, to 4k displays to TVs.
White label theme administration
We've removed all our branding from the theme, so it's perfect if you want to customize it - especially for your clients.
Easy translations
Display the theme in any language using .PO files. Give us your translation and we'll include it in the theme's official language pack!
Jetpack optimized
Optimized for the most popular WordPress plugin. Let's you add Google Maps, a contact form, ads, tweets, your Facebook page, and more.
Photoshop Files Included
You get all the theme's .PSD files so you can make custom changes if you need to.
Multiple Support Resources
People love our fast support. Get help at our support center, or even Twitter and Facebook. P.S. All themes come with detailed documentation to help you get started.
Theme Purchase Options
$

59
Single theme
Instant theme download and help file.
One year access to theme updates.
One year access to speedy support.
Install and use on unlimited domains.
Buy Now
$

89
One year Membership
One year access to all WordPress themes.
One year access to new theme releases.
One year access to support & updates.
Install and use on unlimited domains.
Most popular
Sign Up Now
$

247
Lifetime Membership
Lifetime access to all WordPress themes.
Lifetime access to new theme releases.
Lifetime access to support & updates.
Install and use on unlimited domains.
Sign Up Now