Turns out our theme demos are pretty convincing on their own. Over the years some optimistic people comepletely believed that our demos were the real thing. The real deal. They thought that there was an online store called Goodz Shop. The theme demo was so good, even the payment processing worked – for better or worse!
This is what the Goodz Shop demo looks like on desktop and mobile: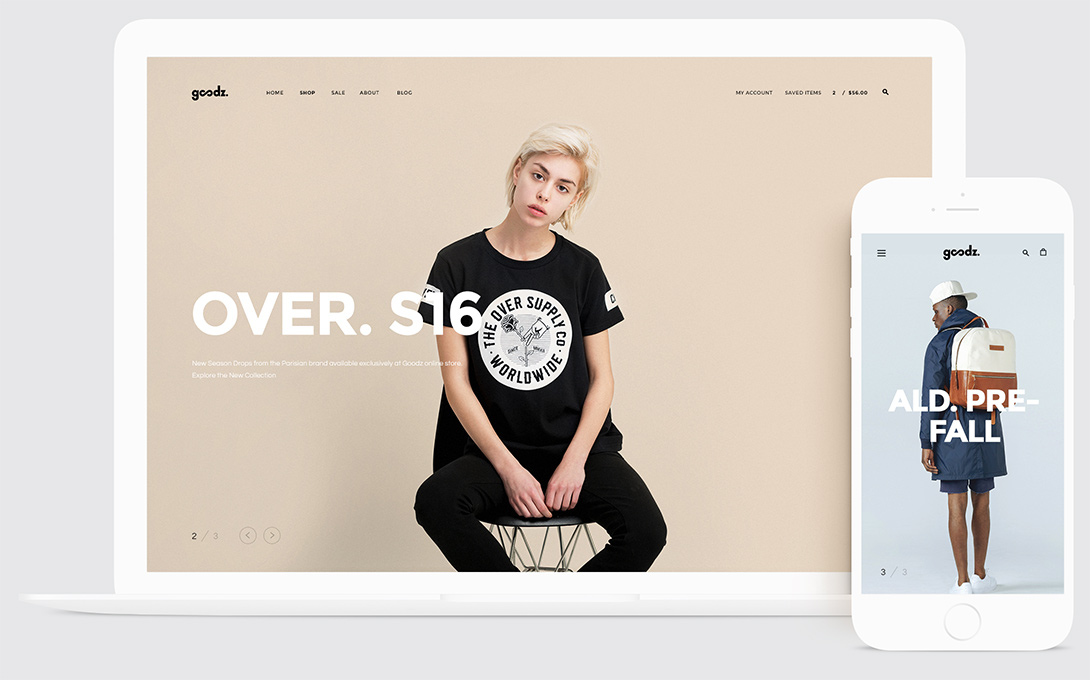 Scroll down a bit and you'll see a pretty good-looking jacket, like this one: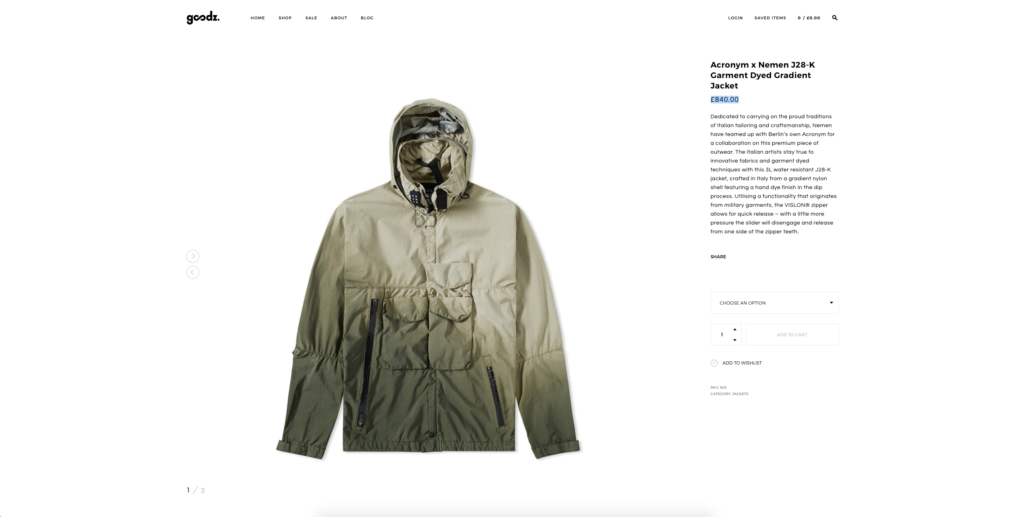 You might even be tempted to buy it! Well. Someone did.
Someone bought the £840.00 jacket. They added it to their shopping basket, proceeded to checkout, entered their payment info and bought the jacket.
So, we had to email the person back and tell them that the jacket is not for sale. We gave them a full refund, and both the customer and we shared a laugh. Here's the proof of payment with the person's details cut out for privacy.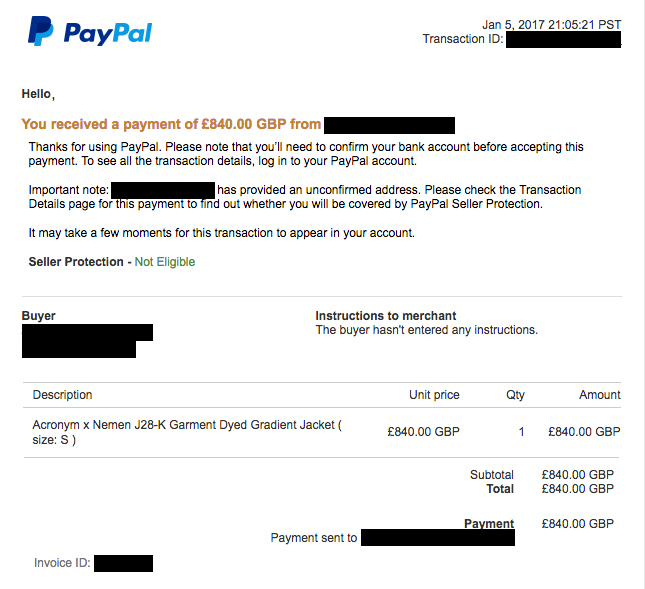 Over the past few months, we've had people buying lamps, jackets, shoes – a lot of shoes were sold, believe it or not. But it all ended in good fun. We've since added notifications so folks know the products are fake, and we're making sure this doesn't happen again in the future.
It just goes to show that our online shops are so good, even the demos look super realistic. Besides, if our demo can sell fake products, imagine what it can do for your real e-commerce shop 🙂