E-commerce sites are a great way to sell stuff; so I made a list of my top 5 March favourites.
Let's talk shop.
1. Nike nails mobile-first shopping
One of the online shops that really hit me in the face (in a good way) is Nike's.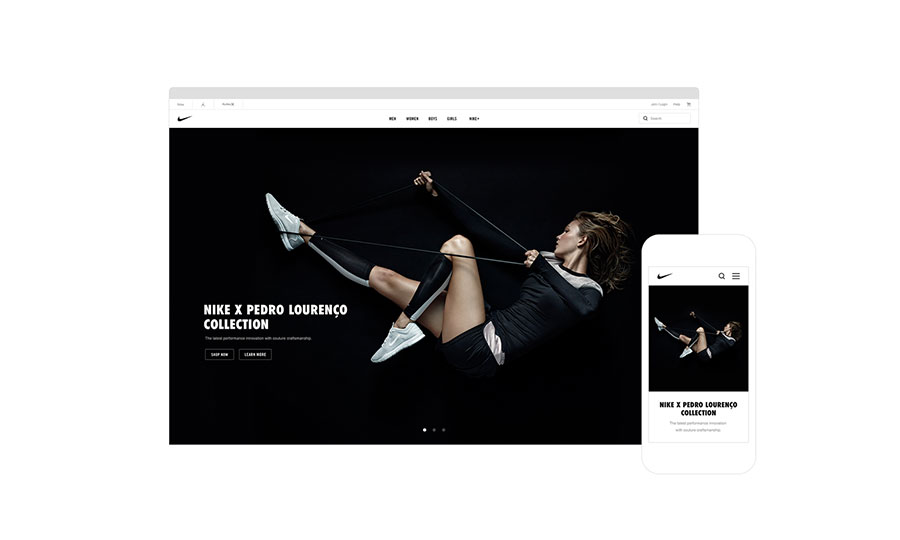 They partnered with Instrument, a really spiffy agency in Portland that specialises in whatever agencies do these days.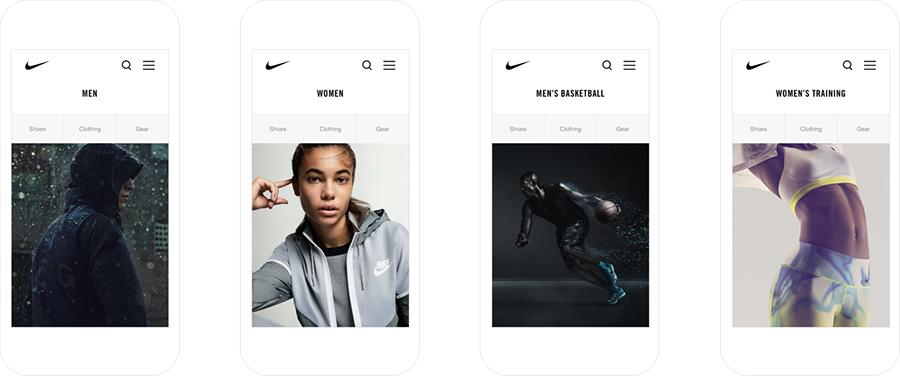 What I love most about Nike's shop is how effortless it looks.
Lots of white space lets the photos really pop. Obviously, photos are really important to Nike. They're the main content and sales drivers. FOR FUN: Replace all photos with home-made dog photos. Then watch as the overall design melts.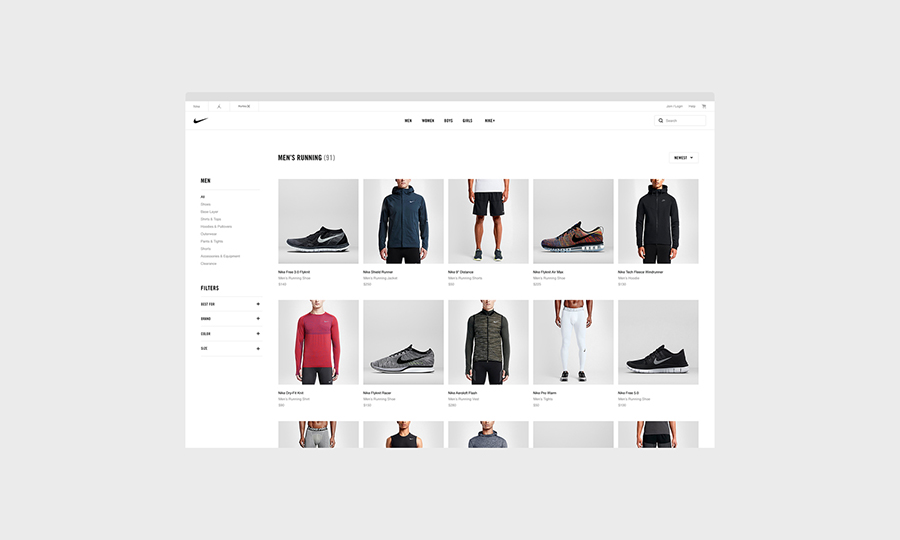 Instrument really stressed all their instruments to make the shop a smartphone love-affair.
Here's what they said, please excuse the agency lingo:
We crafted a visual system that focused on mobile-first design, and research-proven navigation—all with the goal of elevating the brand's digital presence.
See the entire Nike.com case study over at Instrument.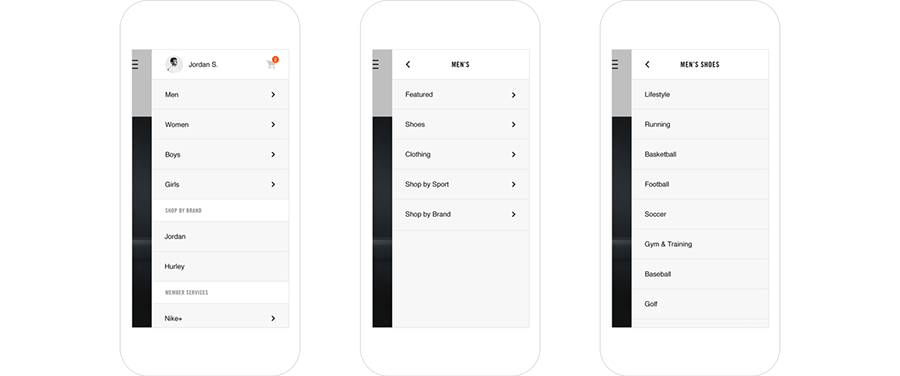 2. KOMONO goes #lifestyle and it pays off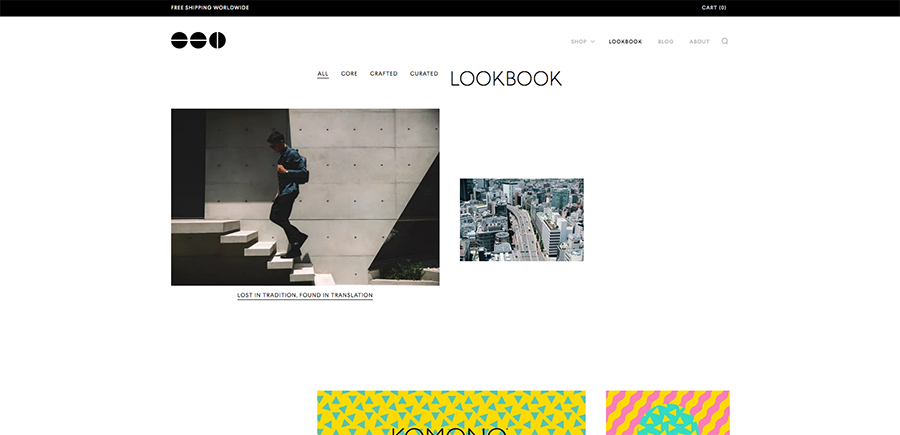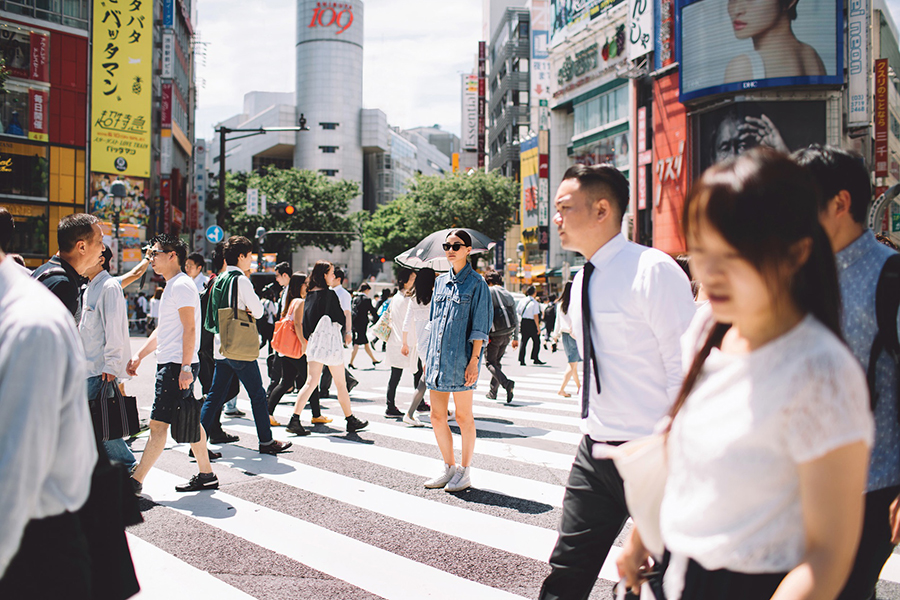 Komono makes great accessories. But Komono makes stories, too! They make fantastic photo essays that showcase their accessories.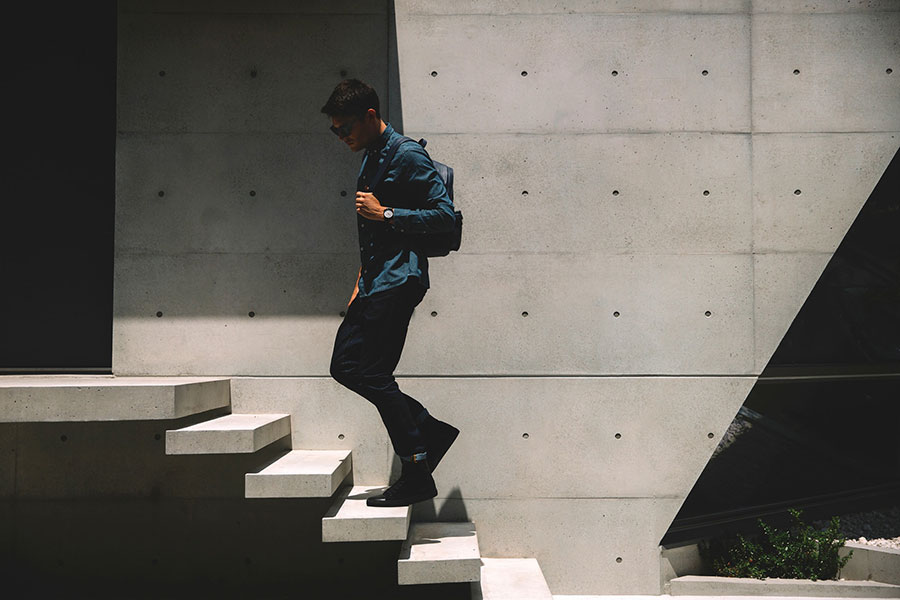 Komono is relative newcomer to the fashion industry. But their shop is neat and tidy, and they have the best photo essays around. Seriously, see the Kimono SS16 essay from Tokyo and be amazed.
3. Apple turns entire site to shop, wins
Did you notice the small bag icon in the upper right of apple.com?

It looks like a small detail, but it's actually a really big deal. Apple's old website used to be just a window to all the gorgeous rose gold and unapologetically plastic iPhones. However, you still had to go to shop.apple.com to actually buy something.
Now? It's seamless. While you're browsing the latest Apple Watch and its bands, you can just "Add to bag" and continue browsing the site, or go through checkout. As logical as this seems, it was still a big deal for Apple. And a bunch of retailers still haven't merged their sites and shops.
4. Urban Outfitters outfit their navigation
Say what you want about Urban Outfitters, but their navigation game is on point. It sticks with you, and you ALWAYS know in which department you're browsing right now.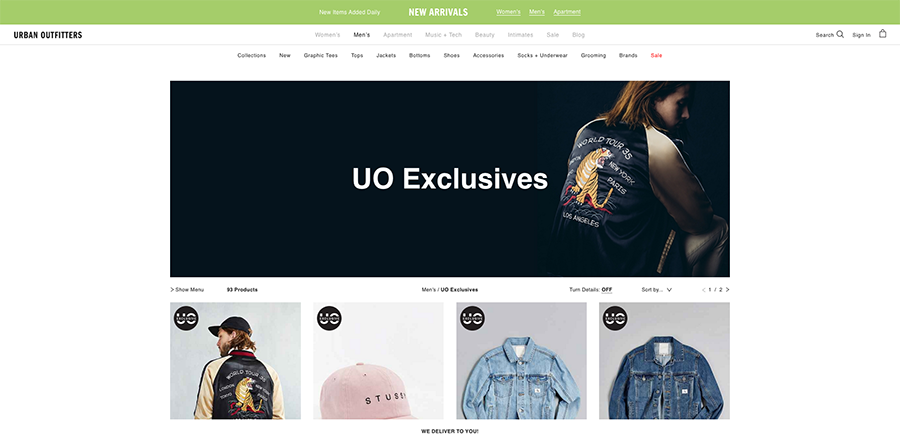 I especially love how tasteful their "Sale" link is. Instead of big banners and in-your-face ads, they simply picked the colour: red.

5. EDWIN says "fuck it", does its thing brilliantly
Edwin Europe does one thing and one thing incredibly well: structure. They only display items in a grid, and let them do the talking.
It's the epitome of no-bullshit philosophy. And I like it.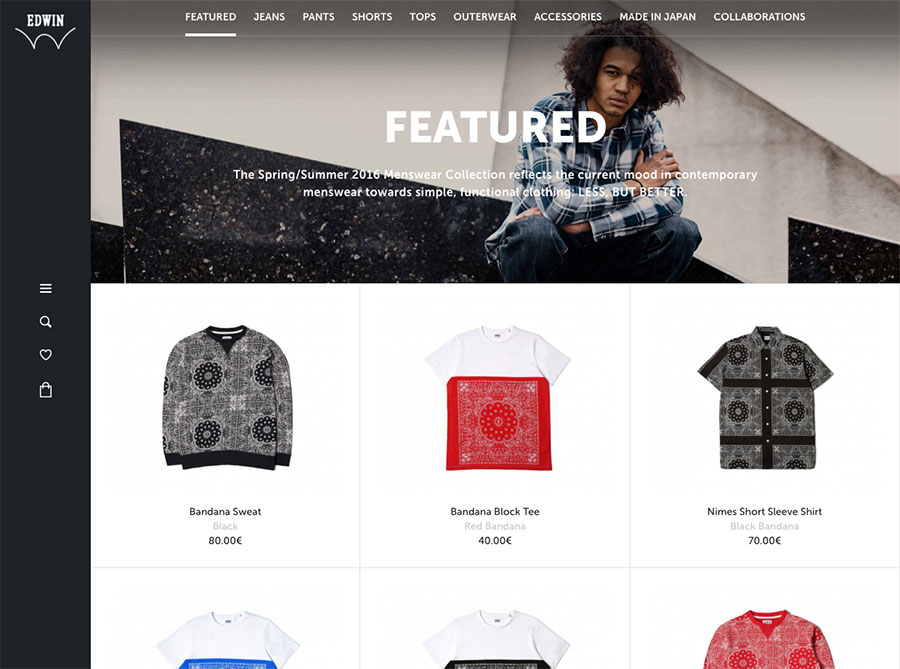 New theme drops soon-ish
That's it! Those are my top 5 e-commerce March favourites.
Speaking of shops: we're getting ready to release a new theme that will please even the most violently romantic shopaholics. Not to reveal any spoilers too soon, but yeah, it's going to be a theme about shops.
This is post part of our weekly "snackable" posts – short bursts of 500-ish words that's quick to digest. Sign up to our newsletter for a bi-monthly summary of snackables.